Specific Recordings is a small label located in Metz, France and they specialize in indie artists and limited European versions of Japanese releases. They are always looking for great music to release and once again has succeeded in that venture. This time out it is DOG BLESS YOU – La Science Du Langage.
DOG BLESS YOU is the solo project of Samuel Ricciuti (one of the managers of Chez.Kito.Kat Records) which is self-described as unclassifiable music. The musical influences he pulls from vary from ambient to break beat, hip-hop and even post punk, all sprinkled with a light dusting of electronic and analog experimentation.
All the songs on this release were recorded between 2014 and 2019 in New Orleans, Baton Rouge, Milan and Montreal by Samuel Ricciuti , sort of the culmination of a journey, so to speak.
I have never personally delved into this type of music before, but I found this is certainly something I could listen to many, many times. The music is very hard to describe, at least to me, but there is just something to it that is so very interesting. I really wish I could just hand out samples… Well, actually I can in a way. First, the pertinent release information.
DOG BLESS YOU – La Science du langage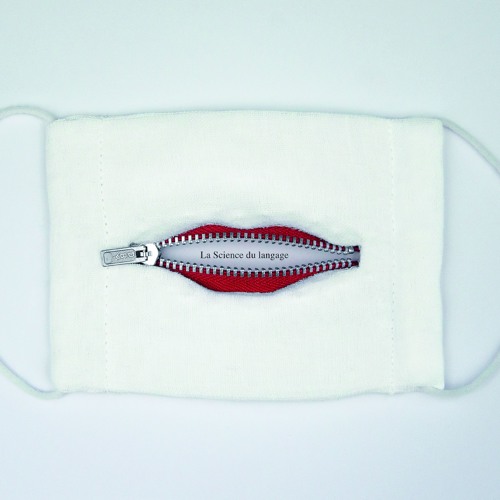 Release date: December 6th, 2019
Label: Specific Recordings/Chez.Kito.Kat Records (SPCFC049)
Track list
La Science Du Langage
Space Ship
16.6.17
While Lynn Was Working
A Night Drive In To Oneal Lane (feat. Dr. GEO)
Sunrise On The 7th Ward
La Nature Humaine
Enfin Le Mauvais Temps (feat. Dr. GEO)
Nuit Blanche
Fratelli Di Un' Altra Madre (feat. Mr BIOS)
L'origine De Shadya
ça Pianote
This will be limited to 300 copies on solid red vinyl 180g vinyl. The jacket art was done by Jennie Zakrzewski (Specific).
Here is that sample is mentioned earlier (from the "Ghosts & Friends" LP)
Buy the release here on December 6th: